ARCAM ST5 Radia Series Streamer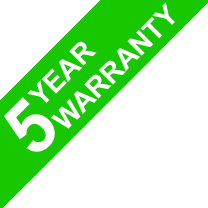 TypeStreamer
Manufacturer Guarantee5 years
EAN1200130004322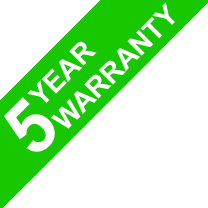 ARCAM ST5 Radia Series Streamer.

If you are looking for a high-resolution upgrade to your ACRAM Radia integrated amplifiers, then the ST5 is the perfect companion for you. Its slim design includes a control link that seamlessly integrates with the amplifiers, providing a unified experience.

The combination of ARCAM ST5 and the amplifiers delivers exceptional sound quality, thanks to the benefits of isolated components with individual power supplies. This ensures a clean and pure audio signal.



The ARCAM ST5 supports a wide range of devices, including smartphones and tablets, and allows you to easily connect and enjoy your favorite music. With Wi-Fi or Ethernet connectivity, you can connect the ST5 to your home network and enjoy instant playback using Apple Airplay2 or Google Chromecast.

This ST5 supports Spotify Connect and Tidal Connect, allowing you to directly stream music from these platforms. For those who demand even more control and flexibility, the ST5 is Roon Ready, enabling you to take advantage of the powerful Roon music management software. And of course, with support for Hi-res and MQA, you can experience high-quality audio playback.

To ensure the best sound quality, the ST5 utilizes an ESS ES9018 high-resolution DAC (Digital-to-Analog Converter) with time domain jitter elimination. This ensures that the digital audio is converted to analog with utmost accuracy and precision, resulting in perfect sound reproduction every time.

This ARCAM ST5 offers a complete package of features and high-resolution audio performance, making it an excellent choice for audio enthusiasts.
Type: Streamer / Network Media Player.

Dimensions W x D (including speaker terminals) x H (including feet) 431 x 344 x 57mm.
Weight (net): 3.5 kg.
Weight (packed): 5.6 kg.

Supplied accessories:
Mains lead(s).
Remote control with 2 x AAA batteries.
Control Cable.
Quick Start Guide.
Important Safety Instructions.

Supported Hi-res media: FLAC, WAS (LPCM), MQA, AAC, ALAC, AIFF, DSD (128).
Supported Hi-res Bit depth: 16, 24.
Supported samples rates (kHz): 44.1, 48, 88.2, 96, 176.4, 192.
Supported media: MP3, MP4, OGG, WMA.
Supported Bit depth: 16.
Supported samples rates (kHz): 44.1, 48.

Gapless Playback: Yes.
Digital Outputs: 1x Coaxial (RCA), 1x Optical (Toslink).
Analogue Outputs: 1x Stereo (RCA) pair.
Frequency response (fi lter 1): 20Hz—20kHz ± 0.05dB.
Mains voltage 100V or 110–120V or 220–240V, 50–60Hz.
Power consumption 12W.
Power consumption (Eco standby) <0.5W.
More Information

| | |
| --- | --- |
| Manufacturer | ARCAM |
| GTIN | 1200130004322 |
| Model Number | ST5 |
| Meta Title | Buy the ARCAM ST5 Radia Series Streamer at Dacombes of Wimborne Dorset |
| Type | Streamer |