ARCAM A25 Premium 2 Channel Radia Series Amplifier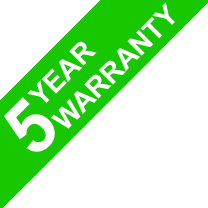 TypeTwo Channel Amplifier
Manufacturer Guarantee5 years
EAN1200130004261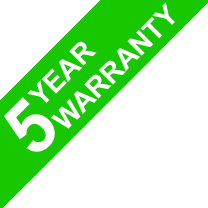 ARCAM A25 Premium 2 Channel Radia Series Class G Amplifier.

This ARCAM A25 also offers a wide range of connectivity options, including multiple analog and digital inputs, as well as a dedicated headphone output. This amplifier is versatile enough to fit seamlessly into any audio setup, whether you are a vinyl enthusiast or prefer streaming music from your digital devices.

The build quality of the ARCAM A25 is also top-notch, with a solid and elegant design that not only looks luxurious, but also helps to minimize unwanted vibrations and interference. This attention to detail in the construction translates to a cleaner and more accurate audio reproduction.



In terms of sound performance, the ARCAM A25 truly stands out. Its 5th generation Class G amplifier design ensures high-fidelity audio reproduction, with exceptional clarity, detail, and dynamics. Whether you are listening to soft melodies or powerful rock anthems, the ARCAM A25 delivers a captivating and immersive musical experience.

The ARCAM A25 is a testament to ARCAM's commitment to providing the best sound quality and features in their integrated amplifiers. It combines luxury, versatility, and top-notch performance to elevate your listening experience and bring your music to life.

ARCAM Class G amplification for ultra-low distortion.
100W per channel (8Ω) - powers loudspeakers effortlessly.
Bluetooth with aptX Adaptive Technology - for the best sound with the most convenience.
Specially selected components and materials - to deliver on sound quality.
Wired or Wireless Headphones - connect your headphones for quiet listening with, or without wires.
All new Radia design - Purposeful yet playful.
MM phono stage - ready for Turntables.
Hi-Res Digital Audio Inputs - with the addition of USB-C for ultra Hi-Res audio.
Plastic Free Packaging - for easy disposal of natural materials.
Continuous power output (0.5% THD), per channel.
2 channels driven, 20Hz - 20kHz, 8Ω 100W.
2 channels driven, 1kHz, 4Ω 165W.
Harmonic distortion, 80% power, 8Ω at 1kHz 0.002%.

Analogue Inputs:
Number of inputs 3 (RCA pairs).
Signal/noise ratio (A-wtd, ref. 50W, 1V input) 106dB.
Frequency response 20Hz—20kHz ± 0.2dB.

Phono (MM) Input:
Input impedance 47kΩ + 100pF.
Frequency response (ref. RIAA curve) 20Hz—20kHz ± 1dB.

Digital Inputs:
Supported Sample Rates (kHz).
USB-C 384, 352.8, 192, 176.4, 96, 88.2, 48, 44.1.
Coaxial (RCA) 192, 176.4, 96, 88.2, 48, 44.1.
Optical (Toslink) 192, 176.4, 96, 88.2, 48, 44.1.

Supported DSD USB-C only 1024, 512, 256, 128, 64.
Bit depths (bit) 32, 24, 16.
Frequency response (fi lter 1) 20Hz—20kHz ± 0.2dB.
Signal/noise ratio (A-wtd, ref. 50W, 0dBFS) 110dB.

Headphone Output:
Maximum output level (RMS) into 32Ω/300Ω 2.5V/5V.
Load range 16Ω - 2kΩ.

General:
Mains voltage 100V or 110–120V or 220–240V, 50–60Hz.
Power consumption (maximum) 500W.
Power consumption (standby) <0.5W.
Dimensions W x D (including speaker terminals) x H (including feet) 431 x 344 x 83mm.
Weight (net) 9kg.
Weight (packed) 12kg.

Supplied accessories:
Mains lead(s).
Remote control with 2 x AAA batteries.
Quick Start Guide.
Important Safety Instructions.
More Information

| | |
| --- | --- |
| Manufacturer | ARCAM |
| GTIN | 1200130004261 |
| Model Number | A25 |
| Meta Title | Buy the ARCAM A25 Premium 2 Channel Radia Series Amplifier at Dacombes of Wimborne Dorset |
| Type | Two Channel Amplifier |